ABOUT US
Over
45 years

of experience in the power generator industry.
---
With our customized approach to finding the right solution to your power generator needs, we're proud to offer a wide range of services – from large commercial applications and installations to turn-key residential solutions.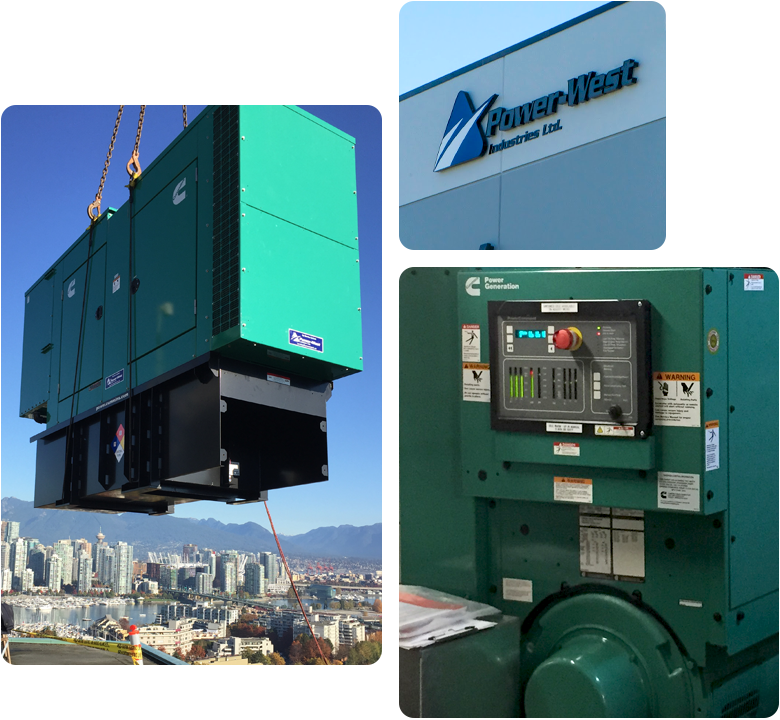 Since 1975, Power-West Industries has been providing BC with rental, installation, sales and service of new and used diesel, gas, natural gas and propane-powered industrial generators from a variety of manufacturers.
Our technicians are trained and certified by Cummins and Kohler – two of the biggest names in the power generator industry. We've got the expertise, experience and professionalism to handle even the biggest jobs in the business.
We provide equipment and services for high-demand and critical care facilities such as hospitals, nursing homes, universities and data/call centres. A loss of power for them could have devastating consequences.
---
Our Certified Technicians:
ASTT-Certified
Kohler-Certified
Cummins-Certified
Safety Standards Act + CSA-Certified
---
OUR SERVICES
Helping You
Stay Powered


In Every Situation
SHOP NOW
Shop Our Selection Of
Used
Generators
TESTIMONIALS
What Our Clients Are Saying
Thank you so much for setting up the phone call with the Service manager. He was so great on the phone. He was very patient as he explained what I should do to the generator. He also took the time to explain to me how important it is to look after the generator. He is a great ambassador for your company! I am so grateful to you for helping me navigate this process and get our generator working! Thank you so much!

Vancouver Fire & Security has been working with Power West for many years. We have always found them to be exceptional in terms of their response times, reporting , and overall customer service. From the techs in the field down to their office staff, we have had nothing but positive interactions. Highly recommended!

I would like to let you know about the great service and friendly people at Power West Industries. In all my time at Hollyburn, the team has always accommodated our needs in a timely and very professional manner. The pricing is always competitive and the follow up is second to none. What I feel separates them from others is their personal service and their commitment in meeting the needs of the consumer.

The technician was fantastic! Really professional and super supportive. Took a detailed approach and worked hard to keep the job site clean. Thanks so much for arranging for him to look after our job.