WE GOT YOU COVERED
If you can't be without power, you can't be without an
emergency stand-by generator system

provided by Power-West!
---
A continuous reliable supply of electricity is so often taken for granted. Recently, the reliability of our nation's power supply has come into question. Consider the recent natural disasters, power-grid blackouts, and deregulation and privatization of electricity providers, and you quickly realize that a reliable power supply is by no means guaranteed.
These recent events have reminded businesses and individuals that grid failures and power outages can result in significant financial losses and discomfort. Power-West Industries can outfit your organization or residence with a stand-by generator system that will provide you with a reliable, uninterrupted power supply.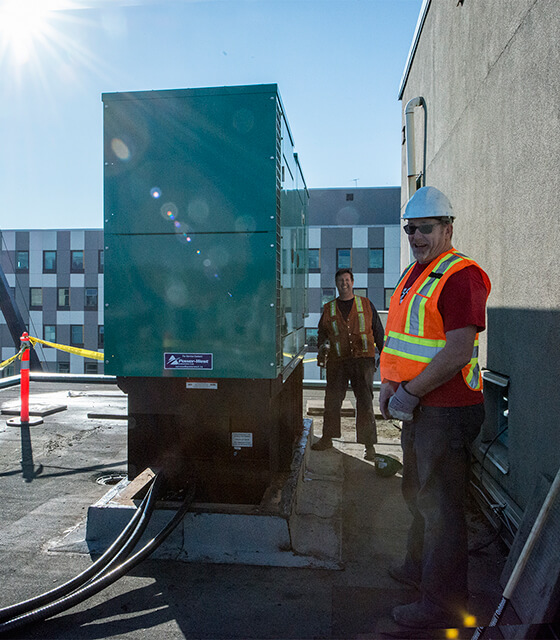 Customized Power
---
Power-West will work with you to determine your specific stand-by power requirements, and provide a system customized & completely installed to meet your specific requirements. All of our stand-by systems, new or used, come with a satisfaction guarantee. Our technicians can maintain consistent reliability of your generator system year after year, through one of our preventative maintenance programs.
Choose Your Generator
---
Power West has an extensive inventory that has all types of generators, transformers, and switches for sale. Choose from our used inventory and save! These units are sure to save you some money, and we can offer upgrades and additions to some of the units if required. All units have descriptions, images and some will also contain a video to show its running condition.