ABOUT US
Over
45 years

of experience in the power generator industry.
---
With our customized approach to finding the right solution to your power generator needs, we're proud to offer a wide range of services – from large commercial applications and installations to turn-key residential solutions.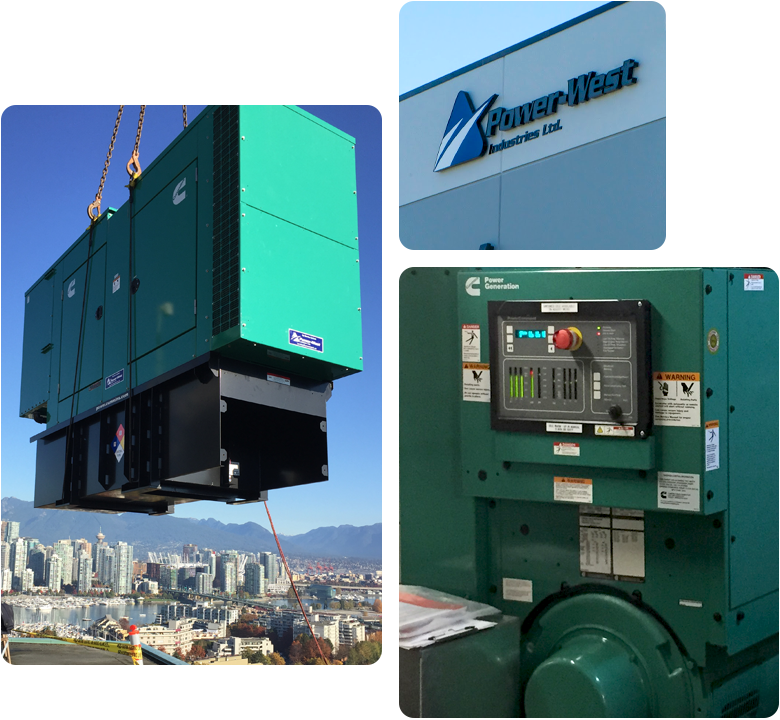 Since 1975, Power-West Industries has been providing BC with rental, installation, sales and service of new and used diesel, gas, natural gas and propane-powered industrial generators from a variety of manufacturers.
Our technicians are trained and certified by Cummins and Kohler – two of the biggest names in the power generator industry. We've got the expertise, experience and professionalism to handle even the biggest jobs in the business.
We provide equipment and services for high-demand and critical care facilities such as hospitals, nursing homes, universities and data/call centres. A loss of power for them could have devastating consequences.
---
Our Certified Technicians:
ASTT-Certified
Kohler-Certified
Cummins-Certified
Safety Standards Act + CSA-Certified
---
OUR SERVICES
Helping You
Stay Powered


In Every Situation
SHOP NOW
Shop Our Selection Of
Used
Generators