OUR TEAM
Power-West Industries has been
serving B.C.'s

generator needs since 1975.
One reason our customers love us so much is due to our well-trained, courteous and knowledgeable staff.
---
We believe in creating a work atmosphere based on teamwork and enthusiasm because it leads to a better overall customer experience. At Power-West:
We look out for one another
We enjoy our work, take pride of ownership and are proactive
We openly share knowledge, opinions and views to help each other grow
We continually look for ways to simplify and improve the way things are done
Power-West has developed several communication processes to support staff in providing an exceptional level of service. These include:
Daily check-ins and weekly team meetings which offer an opportunity to exchange information
Share experiences, concerns and pass on insights relating to upcoming customer site visits.
These opportunities allow Power-West to support its staff in providing the high level of service it is known for while also identifying training opportunities and taking note of our customers' changing needs.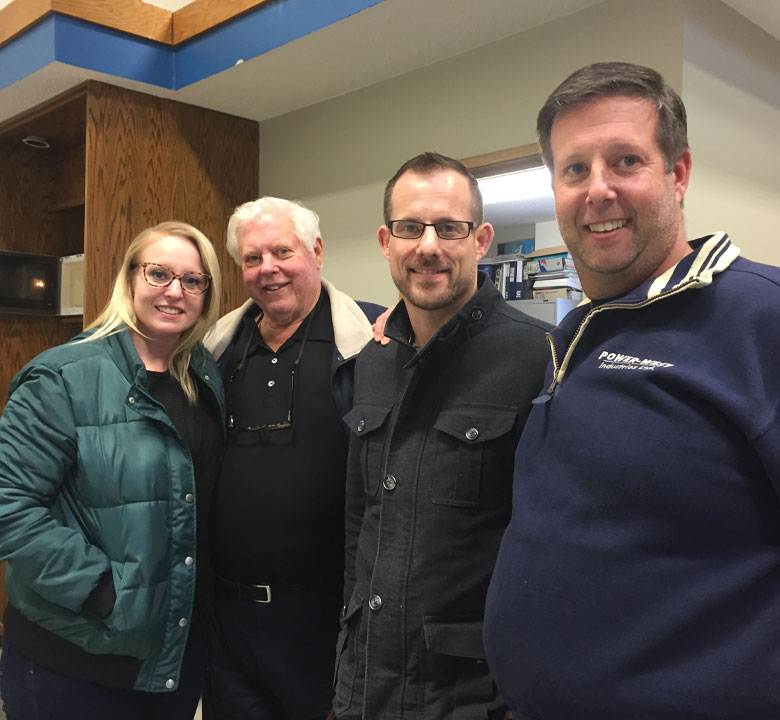 Staff Training
Power-West staff stay up to date on the latest technology. We offer 100 per cent reimbursement on professional training costs. As a growing company, we realize that individuals' roles within our company are changing, along with their level of responsibility.
Succession planning has also become an important focus. To better serve our team needs, we dropped the formal annual review process and instead have instituted a more personalized approach to individual development.
We work to ensure staff is provided the avenues and resources to successfully grow along with our company. Each staff member is given a series of potential 'future state' position descriptions that fit our overall strategic plan.
We work with individuals and teams to explore areas of interest moving forward and establish a plan to help them get there. Initiatives to date have included:
Additional training
Mentorships with more experienced staff
Leadership reading/discussion group to support staff who will be assuming more of a leadership role