OUR INSTALLATION PROCCESS
We specialise in
major installations

of new and used power generation systems.
---
Power-West Industries has been installing power generation systems for more than 40 years and we know that no two installations are the same. We've got the experience to adapt to any situation – no matter how difficult.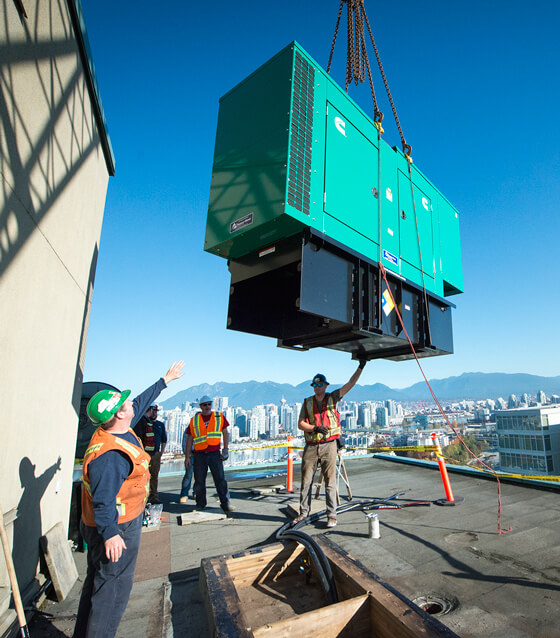 Installations of Power Generation Systems
---
Our approach to any installation follows two guiding principles:
Develop a customized approach based on a customer's specific needs, with minimal disruption.
Take care of every detail as part of a turn-key solution so the customer only deals with one company.
Developing a Plan
First things first.
We sit down with you to assess the challenges of your installation. When people think of installations, they only think of the equipment that's being installed. But in many cases, it's getting rid of the old power generator that is the problem. Some older buildings have been literally constructed around the power generator. We have decades of experience dismantling old generators, no matter how complex the location or the condition of the equipment.
Once we've figured out how to remove your existing generator, we'll develop the right plan for getting a new one installed. If it's on the top of your office building, we'll handle the arrangements for getting a rooftop crane to put it in place. If the halls and elevators are too narrow to move the equipment, we can move the generator in pieces along multiple levels.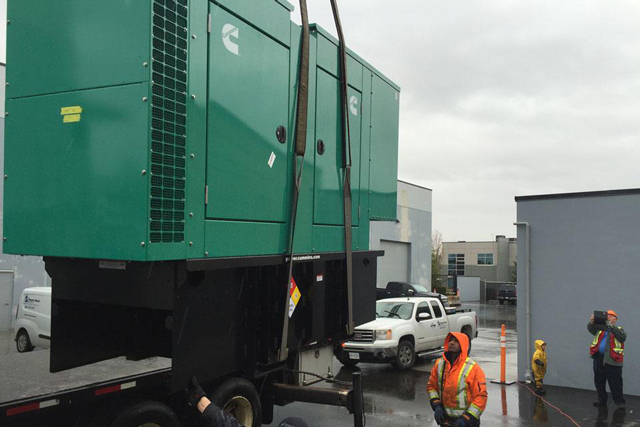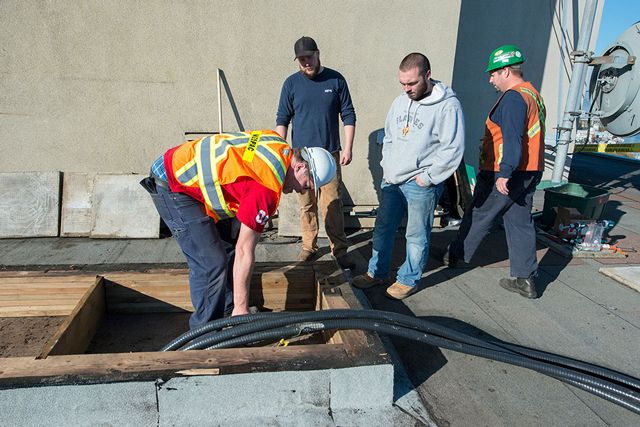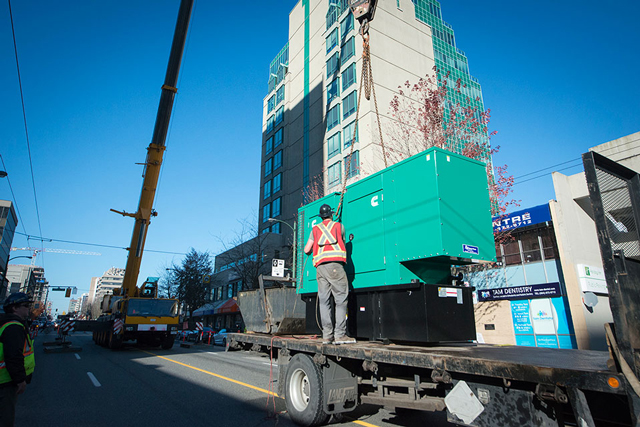 Our Experts Have Seen & Done It All
---
Once our engineering and in-house electrical experts have prepared for every possible scenario, we'll take care of each step along the way, including:
Providing temporary back-up power during the entire installation to ensure minimal disruption.
Arranging for road flagging services should any roads need to be blocked off during the installation process.
Dismantling and removing your old equipment.
Scheduling the installation according to the timeframe that works best for you.
Arranging for any specialized equipment to assist with the installation.