OUR SERVICE AND REPAIRS
Design. Build. Install. Test. Maintain.
No other company does what we do.
---
We do it all so our customers don't have to worry about it or waste time dealing with other companies for different services.
And no matter if it's an emergency power failure, repairs to your existing equipment, or if you're considering buying a generator, Power-West staff will listen to your needs and customize a solution.
We take a deep dive into your specific power requirements. Then we ask the right questions. We'll consider the age of the building or the kind of equipment you need to keep running. We'll analyze your short and long-term power needs.
Only then will we make a recommendation, including an on-site quote.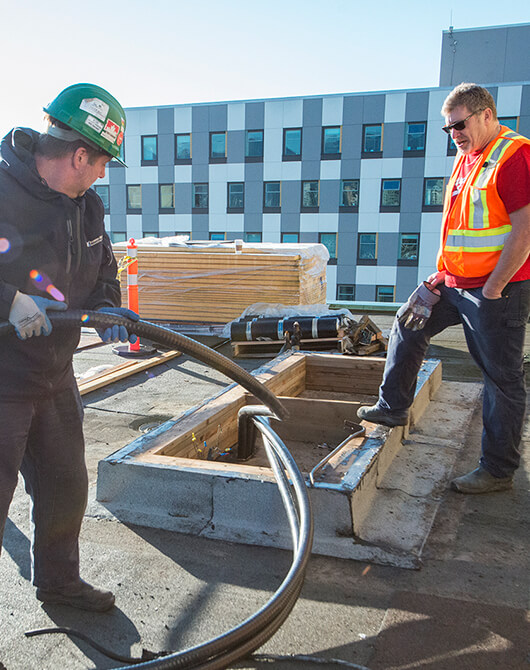 Emergency Service
---
When the power goes out, time is of the essence.
It doesn't matter if it's trees knocking out power lines during a storm or if your own generator has failed, you have valuable products that need protecting and staff that need to get back to work.
You need temporary power.
That's when you call Power-West Industries. It doesn't matter where or when. We're there for our customers 24/7/365.
Call during office hours and you'll talk to an expert who will provide you with a detailed action plan.
Call after hours and you'll be contacted within one hour and we'll have a technician on-site within two hours.
Power-West technicians are always ready. Our staff take their fully-equipped work vehicles home with them.
We don't have to outsource for a temporary generator to power up your business: our technicians bring one with them so they can immediately supply temporary power.
Once the short-term emergency has been addressed, Power-West technicians will conduct a full assessment to start the process of solving your long-term power issues. And if you're an existing customer, our technicians have complete access to all customer location, asset and service history 24/7/365.
The Right Repairs
---
When it comes to generator repairs, our Power-West field technicians are ASTT–certified and trained to fix any make or model of equipment.
Sometimes, though, the best solution is the repair that doesn't get done. Our technicians assess the short and long-term needs of your specific situation and will make recommendations on if a piece of equipment should be repaired or replaced. In some situations, people can save money with a new generator instead of paying for endless repairs on aging equipment.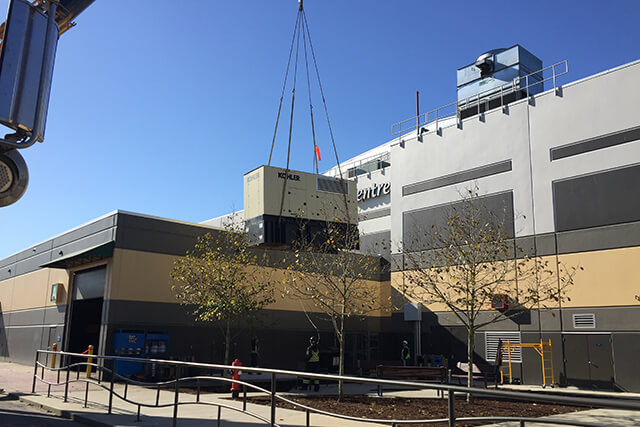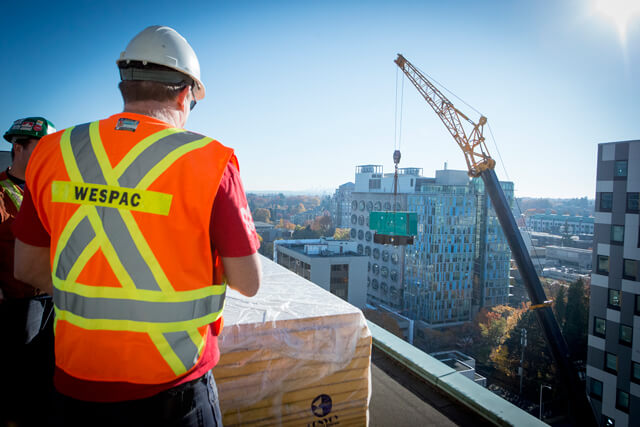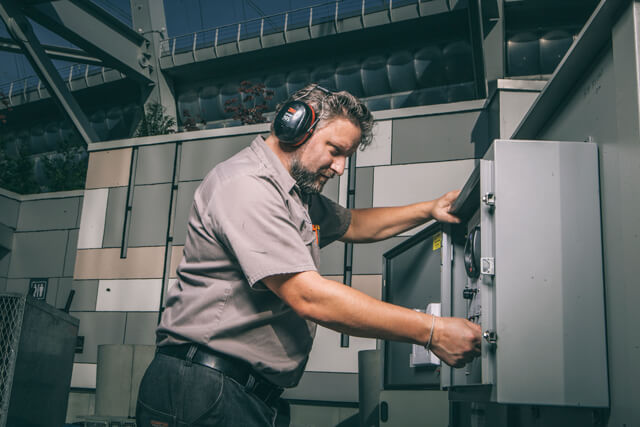 Sales of New or Used Generators
---
Power-West offers a full line of the latest generators, including Cummins and Kohler.
But we are also experts in helping you find a used generator that is more affordable while still meeting your power needs.
The first step is to listen to your specific needs and conduct an on-site assessment of what you need to power. Then we can make recommendations based on what suits your budget and power requirements.
If the time has come to replace your old generator – or if you decide you need one for your home, business or community event – we can help you find the right one with our line of Certified Generators.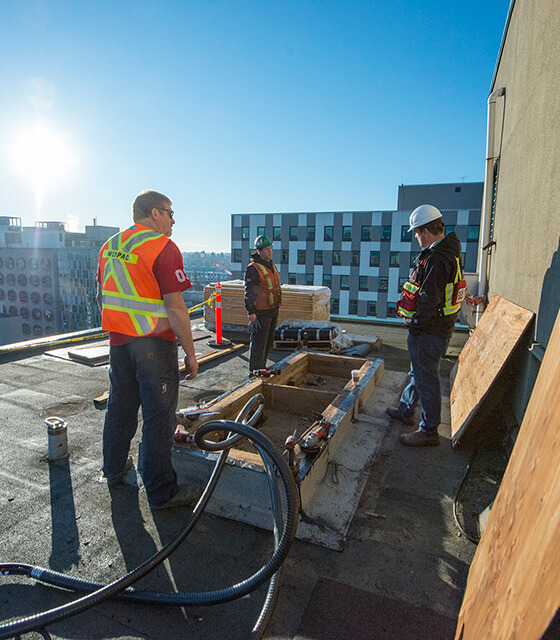 Power-West conducts extensive product sourcing to find the most reliable used generators – ones that we feel confident in recommending.
Each used generator undergoes a full inspection, with maintenance and load testing that simulates full operation to ensure it can withstand your specific power needs.
Once you've chosen the right generator, Power-West will outline a customized installation plan. This includes training for your employees on how to operate the equipment. If your generator is only used in certain situations, or is only needed as a back-up, we'll supply a regular schedule of when it should be started up to ensure it works when you need it.
We'll even take away your old generator for you.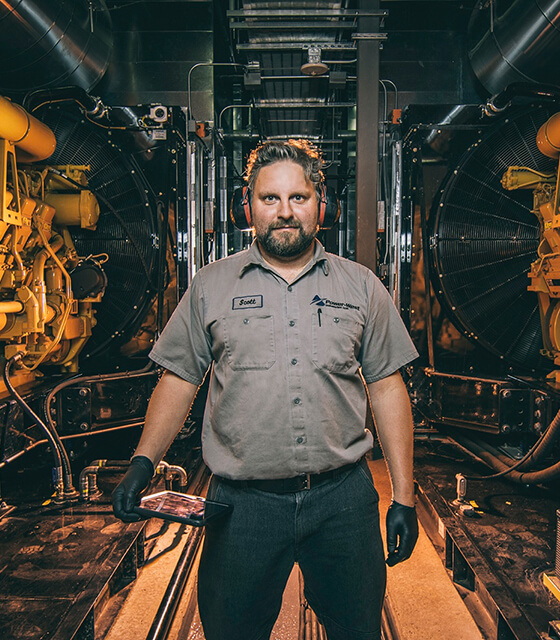 Minimizing Risk
Power-West provides maintenance and repair services to many customers whose generator sets range from 1.5kW to 2000kW.
But no matter what type of service Power-West provides, our employees adhere to a code of principles to ensure you receive the best customer experience.
Our mobile fleet service software provides our knowledgeable technicians with 24/7/365 access to customer site, location, asset, service history and equipment information ensuring they have what they need to rectify most issues in a timely and cost-effective manner, thereby minimizing downtime.
We respect your time and are committed to keeping scheduled appointments.
We have real-time data collection and retention of complete service histories that are easily accessible online and always available.
We stay ahead of problems with immediate reporting and tracking of deficiencies while providing online e-quotes for required repairs that can be reviewed and approved with a click of a button.
We provide real-time work acknowledgments.
We offer verification in the field through digital signature capture as required.
We provide GPS tracking.
We also offer customer satisfaction surveys, scheduled 'check-in' calls to our customers, and transparent communication policies that let us know we are on track and help us identify areas for improvement.
We provide online after-service reporting which includes photos, videos, audio notes, digital paperwork and inspection forms.
We offer customers online access to job documentation, service reports and inspection forms.